I often worry about social events ending up in a scenario like this.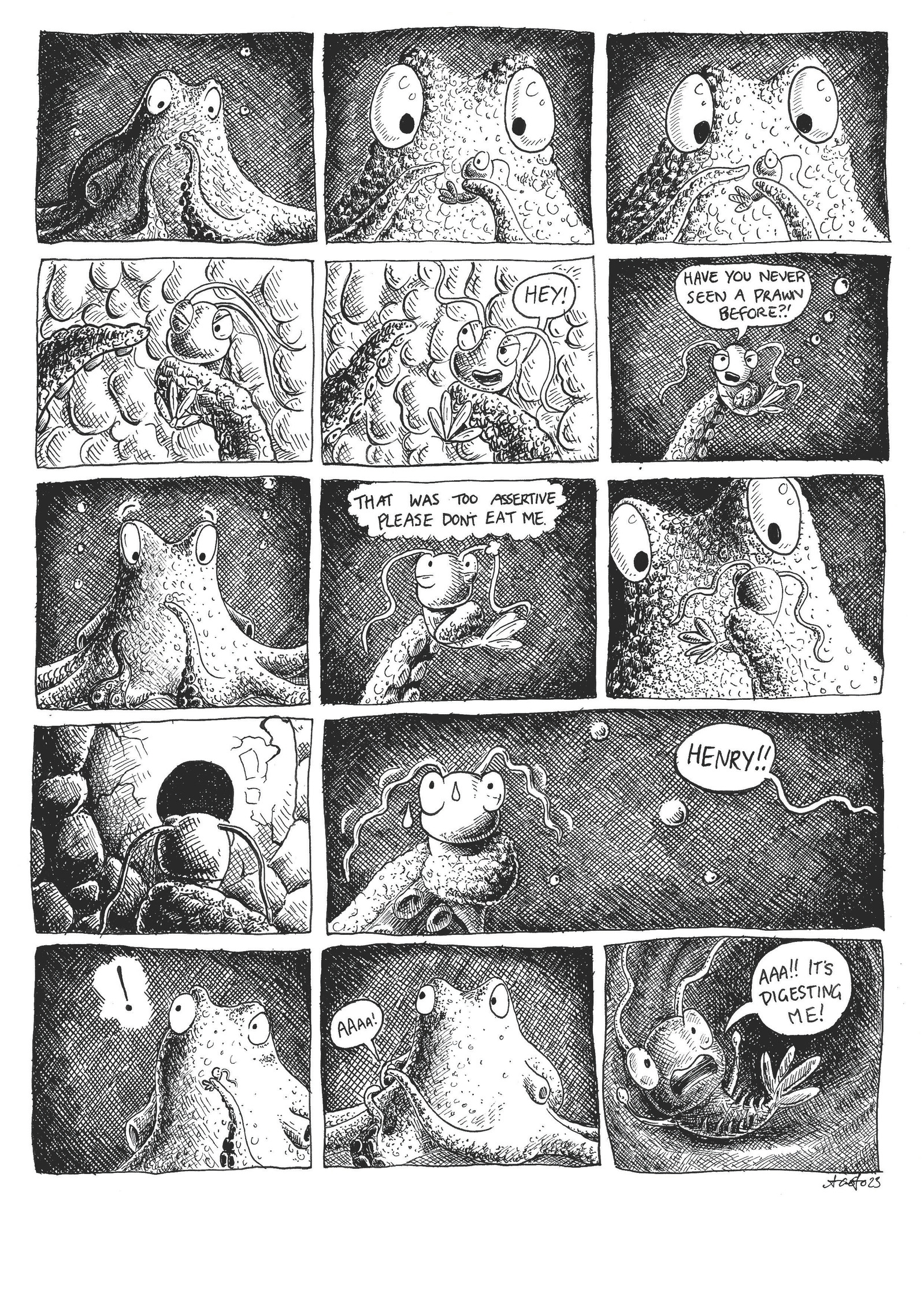 ---
The prawn gets into a sticky situation…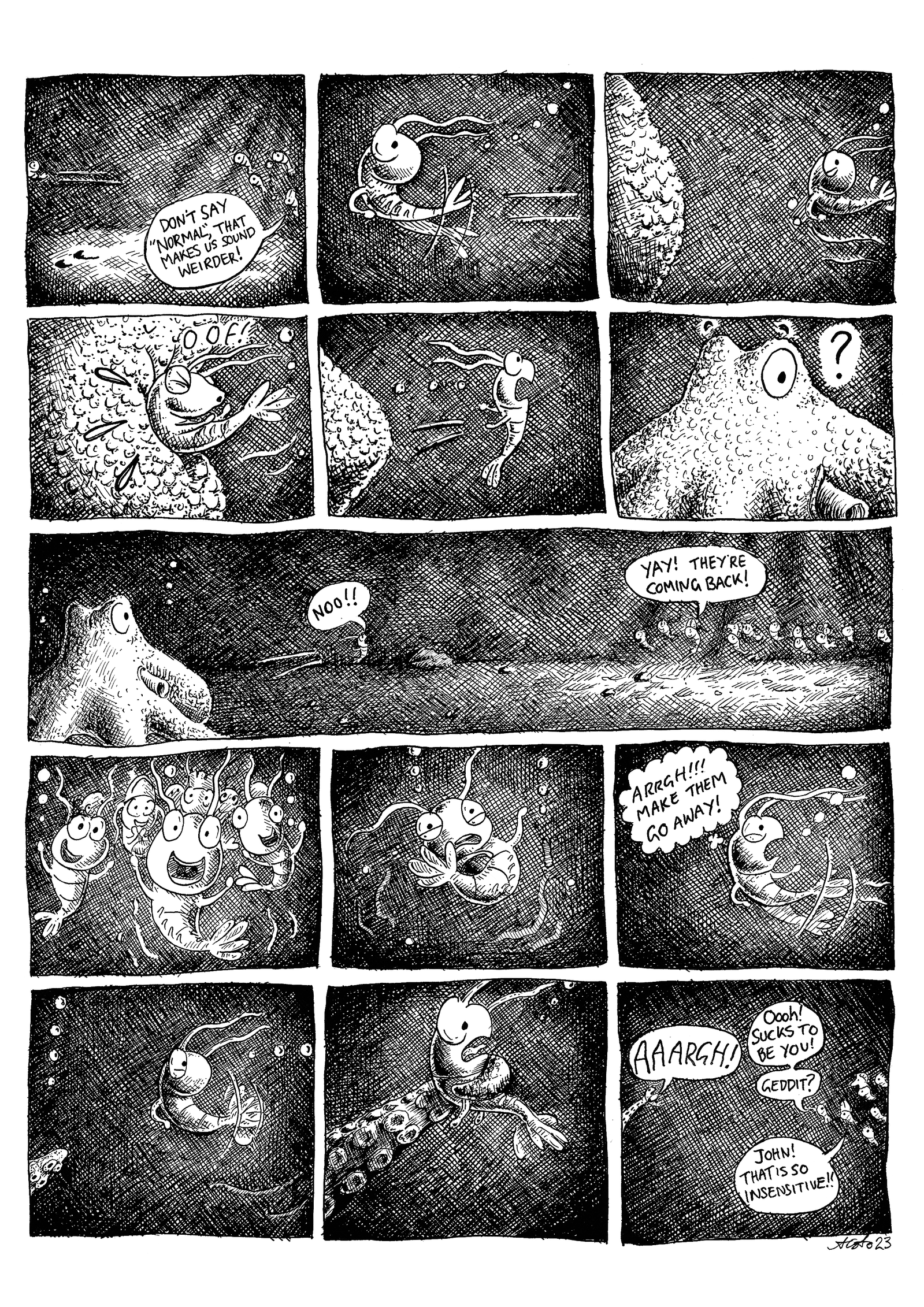 ---
My talented friend Nigel, aka "F*** Me! It's Clatters!" singer, guitarist, mandolinist… commissioned me to create a comic strip about his song "Knobby Clarke". A tale of young love and not knowing what to do with it. The one who got away! Here is my take on the song. If you find him playing at a gig in the South West you can buy it on one of his merch T-Shirts!